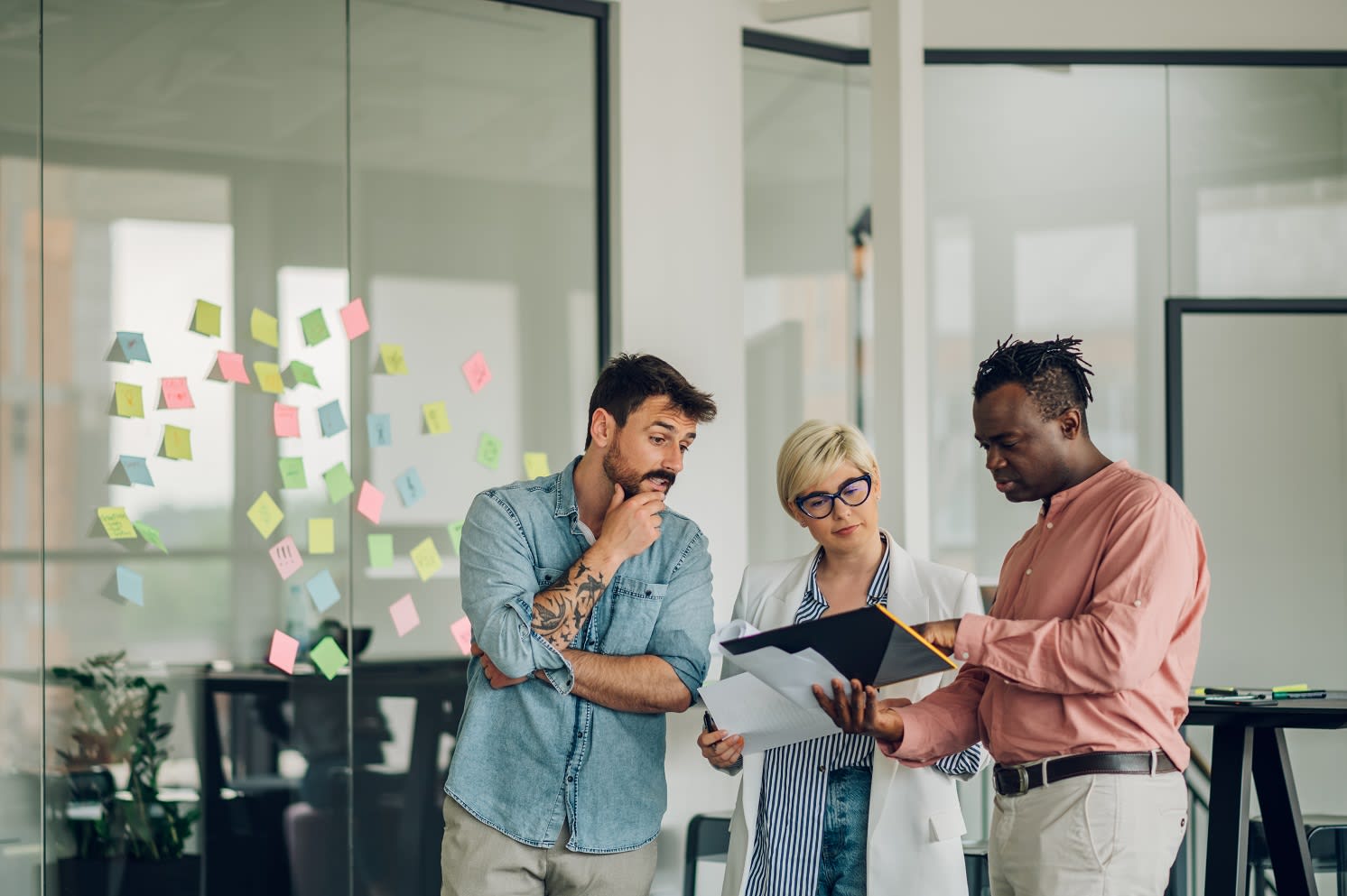 Risk Manager Mortgages (38 hours)
Capelle aan den IJssel

,

Zuid-Holland

,

Netherlands

€3,662 - €5,232 per month

Lean & Innovation
Job description
Do you want to contribute to the further professionalization and assurance of risk management within Quion? Are you looking for an informal, dynamic work environment? Are you confident and do you like to take the initiative? Then the job of Mortgage Risk Manager at Quion is made for you.

Your work environment
Quion is the largest independent third party servicer in the Netherlands for mortgages and consumer credit. We proudly supervise the management of mortgages and consumer credit for renowned national and international financial organizations with diverse signatures. For these organizations, we are the business partner that helps them serve their customers successfully in a changing world.
In the role of Risk Manager Mortgages, you are part of the Lean & Innovation department. This department is responsible for the continuity and quality of the IT related products and processes. As risk manager, you and your team will work conscientiously to structurally solve identified bottlenecks from both a customer and business perspective. You report to the team manager quality assurance on the progress of the work and bottlenecks.
Quion is part of Blauwtrust Groep. With more than 30 years of experience, the group has built a solid position in the Dutch mortgage market. Working for Blauwtrust Groep and specifically for this position means making an impact. Making an impact through the knowledge you bring, but also through the setting in which you will be working. With the arrival of a private equity shareholder, a growth is underway with the associated strategy in which you can participate.

What will you be doing?
As risk manager mortgages at Quion you are responsible for setting up, monitoring and securing the primary business processes. You are involved in setting up the risk and information security policy and translate it into processes, monitoring and implementation. You proactively come up with proposals/advice for possible solutions. In doing so, you are a solid sparring partner for the organization. You work closely with the Risk, Compliance and Security department and also with product management.

In short, as Risk Manager Mortgages:
You take care of the translation of the risk and information security policy and its implementation;
You supervise risk analyses on processes, changes in the organization and projects;
Give solicited and unsolicited advice in the field of risk management, internal control (ISAE3402) and information security (ISO27001);
Monitor the quality and efficiency of ISAE-3402 framework and ISO-27001 certification and if necessary recalibrate in consultation with stakeholders.
Job requirements
What do you need for this position?
As Risk Manager Mortgages at Quion, you dare to ask critical questions and you stand firm. You are a connector and enjoy working in a multidisciplinary environment (you have affinity with compliance). You have several years of relevant experience and you are ready for the next step in your career. You are easy to deal with, enjoy working independently and like to take the initiative.
You have a customer-oriented attitude and are result-oriented. It is also very important that you are flexible and feel comfortable in a dynamic environment. You are communicatively strong and you interact smoothly with different levels in the organization.

Furthermore
You have a completed HBO or university education;
You preferably have a relevant education in the field of Auditing (RE, RO, RA) (or are working on this) and/or certification in the field of information security (CISA, CISSP, CISM, ISO27001/2 or comparable);
Do you have 3 to 7 years of relevant work experience in a similar position;
Do you have extensive knowledge of operational risk management and information security;
Do you have knowledge of and experience with ISAE-3402 and ISO-27001, WFT and other regulations in the financial sector. Should this knowledge be lacking, we invite you to work with us to see how this knowledge can be acquired.
We find it important that in terms of personality and competencies there is a good match with the position and with Quion, which is why an online assessment will be part of the selection procedure.
Given the nature and confidentiality of our work, an integrity investigation is part of the selection procedure.

What do we offer you?
Continuous improvement is the common thread in our ambition: it is a way of thinking, of working and of living. Working at Quion means working within a young, ambitious and innovative organization with short links. We enjoy sharing our knowledge with each other and are always looking for new opportunities and improving our current relationships. Together with about 600 colleagues you will support clients in the administrative process of the mortgage.
Quion is looking for real toppers in their field. Conversely, you can also expect a lot from us. A pleasant, collegial culture with plenty of room for initiative and personal growth. You will also receive a complete and attractive benefits package, including:
A basic salary between €3,790 and €5,415 gross based on 38 hours per week;
Non-contributory pension accrual, a bicycle plan and the ability to buy and sell vacation days;
Numerous training and educational opportunities for breadth and height development;
Flexible working in different schedules and patterns and working from home is also a possibility;
Laptop and smartphone;
Ergonomic working, healthy meals and discounted sports;
A centrally located modern office in Capelle aan den IJssel with opening hours from 07.00 to 19.00 with good accessibility by public transport and ample parking. Our office is close to metro station Kralingse Zoom and the A16 motorway.
An assessment may be part of the procedure.
Interested?
Are you the person we are looking for for this position? Then apply directly via the application button.
Do you have any questions or would you like more information about the content of the position? Please contact recruiter Rachelle van der Kemp at (06) 15 62 30 25 or rachelle.vanderkemp@quion.com.
Capelle aan den IJssel
,
Zuid-Holland
,
Netherlands
€3,662 - €5,232 per month
or
Apply with Indeed
unavailable