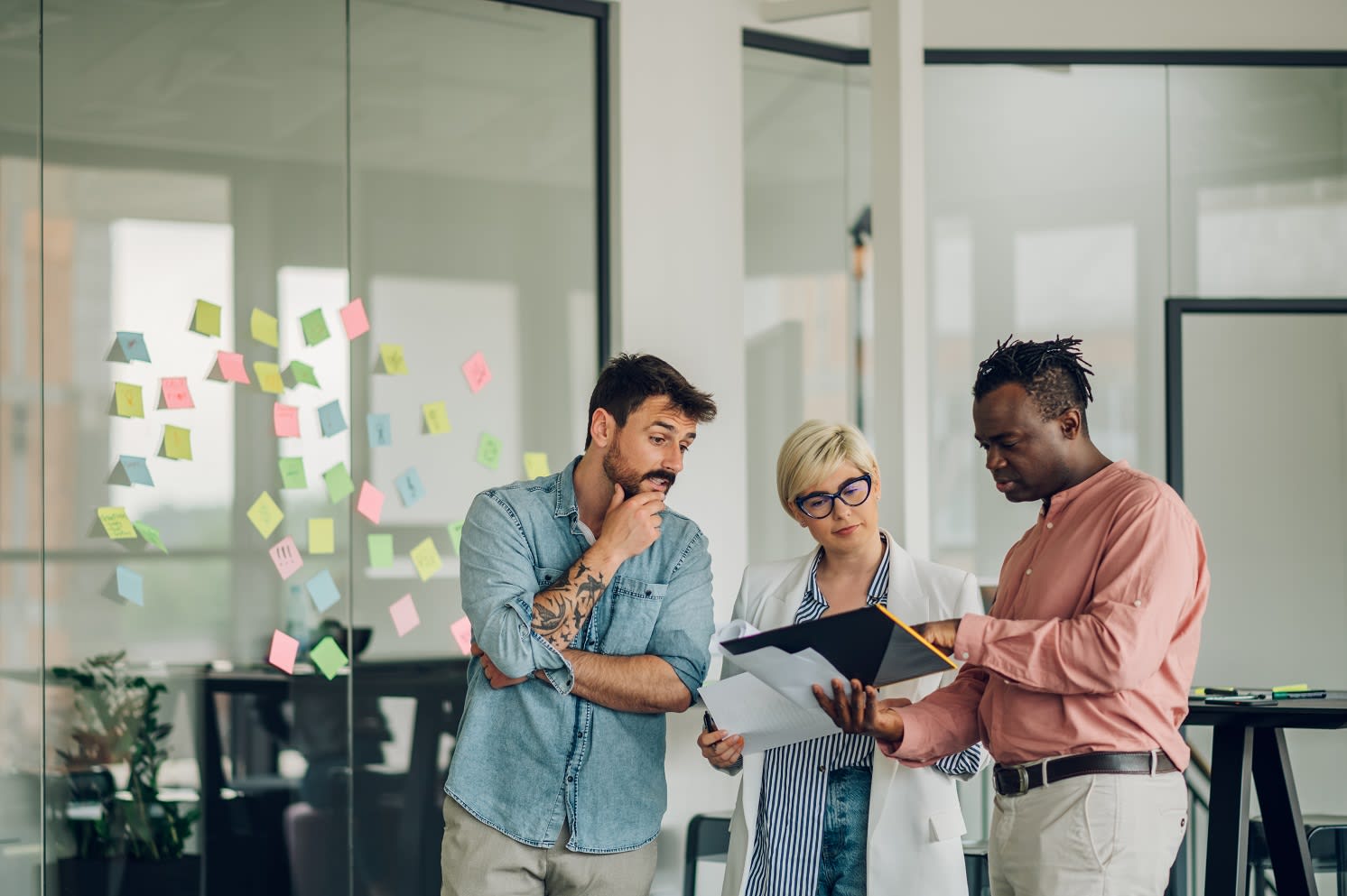 Solution Architect (40 hours)
Capelle aan den IJssel

,

Zuid-Holland

,

Netherlands

€4,411 - €6,299 per month

BTG
Job description
Are you looking for a job where you have a lot of freedom and many responsibilities? As a Solution Architect, do you want to make an important contribution to the strategic objectives of the Blauwtrust Group? Are you looking for a company with an informal culture where you can really make a difference? Then read on quickly!

Your work environment
Blauwtrust Group (BTG) connects supply and demand of residential mortgages in the Netherlands through its entities De Hypotheker, Quion, ROMEO and Dutch Mortgage Portfolio Management (DMPM). With more than 30 years of experience, BTG has built a solid position in the Dutch residential mortgage market by providing consumers, intermediaries and investors with high-quality products and services. Each individual Blauwtrust Group company provides its customers with "Best in class propositions" and strives for the highest customer satisfaction.

At the same time, the sum of the Blauwtrust Group entities provides a complete consumer-to-investor offering that, from one independent group, is unique in the Netherlands. This enables BTG to offer investors a 'one stop shop' access to the Dutch residential mortgage market and provide intermediaries as well as consumers with high-quality mortgage products and services.

Parent company BTG pursues a group-wide strategy and facilitates its subsidiaries with frameworks, policies, advice and support from the functional areas, in such a way that they can focus on service to lenders, customers and other key stakeholders. One of the functional areas involves IT BTG which operates as a Shared Service Center IT.

Working at BTG means: working in a place where boundaries are pushed. BTG is growing and looking for colleagues who want to help build high-quality, professional services within an informal, personal culture. Our employees are honest, customer-oriented and service-oriented. They are ambitious, willing to change and feel integrally responsible for their own results and the results of BTG. You will work on many different projects for various (internal) clients. You report to the Head of Global and Platform Architecture and together with him and the other solution architects you form a team.

What will you do?
As Solution Architect, you are the technical conscience behind the BTG's digital services. You ensure that in the complexity of systems, processes and applications and digital innovation go hand in hand with stability, scalability, maintainability, standardization and security. You coordinate with the various stakeholders and create support for the changes in the IT landscape.

You will support the creation of architecture principles and guidelines and make them specific to the domain in which you operate. You work on a daily basis with the platform teams and feature teams. You make consequences of choices to solution directions, feasibility, costs and lead time transparent. You work closely with the architects and the platform and product teams to ensure and improve the quality of the overall IT landscape within BTG.

In short, as a Solution Architect

You define the technical solutions for various projects;
Work closely with the internal and external platform and product teams in the realization of changes;
Together with fellow architects you are responsible for the overview , coherence and technology roadmap of the IT landscape.
Job requirements
What do you need for this position?
As a BTG employee, you are curious and show initiative. You want to be an expert in your field. Giving and asking for feedback is your 2nd nature. You get energy from working together in a complex environment and you see opportunities for development. You go for results and you dare to speak your mind.

Furthermore
You have demonstrable HBO working and thinking level;
You have several years of experience as a Solution Architect (or similar role as an architect);
You have knowledge of and experience with IT landscapes consisting of a highly integrated combination of customized and standard packages;
You have knowledge and experience with software development and automated CI/CD streets;
You have knowledge and experience with setting up and managing technical infrastructures, especially based on cloud platforms such as MS Azure;
You have an affinity for mortgage services (experience is not required, preferably within a financial environment);
You have experience with "Agile working";
You have a good command of the Dutch and English language in word and writing.
What do we offer you?
Blauwtrust Group is looking for real top performers in their profession. Conversely, you can also expect a lot from us. A pleasant, collegial culture with plenty of room for initiative and personal growth. You will also receive a complete and attractive benefits package, including:
A competitive salary based on knowledge and experience & 200 vacation hours based on 40 hours per week
Favorable pension plan, a bicycle plan and the possibility of buying and selling vacations
Numerous training and educational opportunities for breadth and height development
A fine balance between working from home & working in the office. Compensation for your home working and travel days and a home office to work pleasantly & healthily from home
Laptop and smartphone
Healthy meals in our company restaurant and sports with discount
A centrally located modern office in Capelle aan den IJssel with good accessibility by public transport and ample parking. Our office is close to metro station Kralingse Zoom and the A16 motorway.
We find it important that in terms of personality and competencies there is a good match with the position and with Blauwtrust, therefore an online assessment will be part of the selection procedure. Given the nature and confidentiality of our work, an integrity investigation is part of the selection procedure.

Interested?
Are you the person we are looking for in this position? Then apply directly via the application button. Do you have any questions or would you like more information about the content of the position? Please contact Marcel Wigmans at telephone number 06-50120300. For questions about the application process, please contact Laura Versteeg at telephone number 06-25640569.
Capelle aan den IJssel
,
Zuid-Holland
,
Netherlands
€4,411 - €6,299 per month
or
Apply with Indeed
unavailable