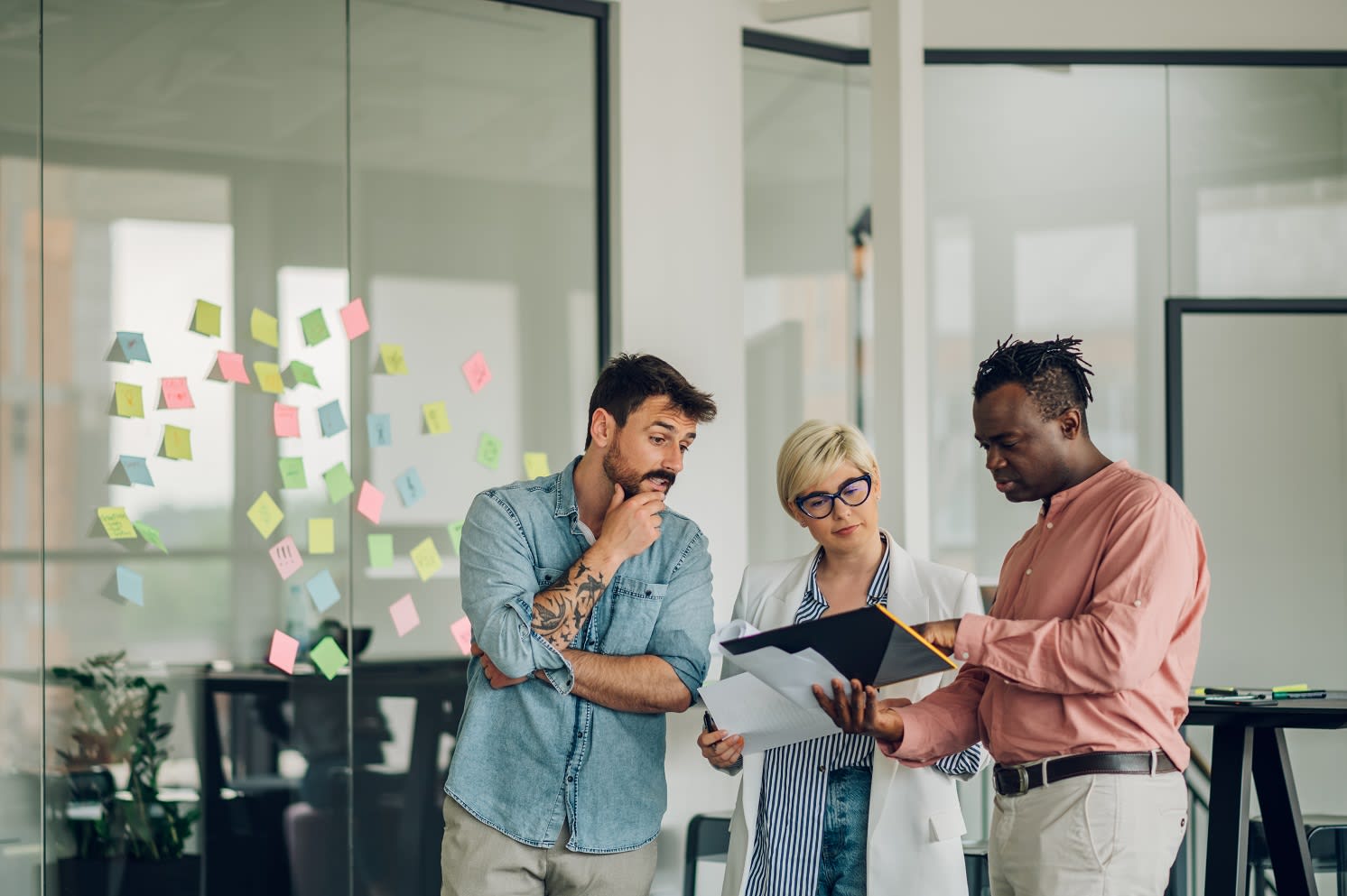 Servicedesk Employee
Capelle aan den IJssel

,

Zuid-Holland

,

Netherlands

Servicedesk
Job description
Are you ready for a new challenge and do you easily take on the leadership role? Are you customer-oriented and interested in making all the workstations and software that make Quion successful work? Then read on quickly

Your work environment
Blauwtrust Groep (BTG) connects supply and demand of residential mortgages in the Netherlands through its entities De Hypotheker, Conneqt, Quion, Dutch Mortgage Portfolio Management (DMPM) and Romeo:
With more than 30 years of experience, BTG has built a solid position in the Dutch residential mortgage market by providing consumers, intermediaries and investors with high-quality products and services. Each individual Blauwtrust Group company provides its customers with "Best in class propositions" and strives for the highest customer satisfaction.

At the same time, the sum of the Blauwtrust Group entities offers a complete consumer-to-investor offering that, from one independent group, is unique in the Netherlands. This enables BTG to offer investors a 'one stop shop' access to the Dutch residential mortgage market and provide intermediaries as well as consumers with high-quality mortgage products and services.
Parent company BTG adopts a group-wide strategy and facilitates its subsidiaries with frameworks, policies, advice and support from the functional areas, in such a way that they can focus on serving lenders, customers and other key stakeholders. One of the functional areas concerns IT BTG which operates as Shared Service Centre IT on development and management of architecture, infrastructure and all applications that fall under the heading of "non-core" systems. In addition, IT BTG facilitates on data management and reporting for lenders and other BTG entities.


What will you do?
Help your colleagues from BTG, Quion and de Hypotheker at head office or other locations, such as de Hypotheker branches around the country, to get back up and running quickly in case of disruptions! Most of the reported issues from your colleagues who call can be solved immediately by you. We aim to resolve 85% already on the phone or at the service desk. As a Service Desk employee, you provide 1st-line support for internal and external users regarding both functional and technical ICT services. You function as 2nd-line support for solving hardware and software incidents of the standard workplace, setting up workstations and performing standard system-technical actions.

In short, as a Service Desk employee:
- You provide 1st line support for users of the systems/applications with functional and technical problems and/or requests;
- If necessary, you engage third parties (2nd line support) and monitor the implementation;
- You identify bottlenecks and exceed time limits;
- You make reports and suggest improvements;
- You are point of contact for and manage communication tools;
- You are very strong communicator.
You are the trusted IT face for the Quion organization!

Job requirements
What do you need for this position?
As an employee of Quion, you are curious and show initiative. You want to be an expert in your field. Giving and asking for feedback is your 2nd nature. You get energy from working together in a complex environment and you see opportunities for development. You go for results and you dare to speak up.
You are proactive and by nature you easily get people on board. You are a facilitator for your team and you coach your colleagues in an inspiring way. You are communicatively strong and you easily switch between different levels.
In addition
- You have an excellent command of the Dutch language both orally and in writing
- You have a good command of the English language both verbally and in writing
- Do you have at least an MBO IT education.
- Do you have at least 2 years of experience as Service Desk employee or a similar position as Helpdesk employee or IT support employee. In the case of starter on the job market, it is a plus if you have had a side job in hospitality or retail or similar work where customer service is on a high priority.
- Knowledge of service desk management tools (ITIL)
- Good knowledge of ICT environments, applications, systems Windows office applications (Outlook, Word, Excel, Teams, Sharepoint) including Microsoft365;
- Knowledge of office hardware such as laptops, desktops, printers and mobile phones
What do we offer you?
Continuous improvement is the common thread in our ambition: it is a way of thinking, of working and of living. Working at Quion means working within a young, ambitious and innovative organization with short links. We enjoy sharing our knowledge with each other and are always looking for new opportunities and improving our current relationships. Together with about 500 colleagues you will support clients in the administrative process of the mortgage.

Quion is looking for real toppers in their field. Conversely, you can also expect a lot from us. A pleasant, collegial culture with plenty of room for initiative and personal growth. You will also receive a complete and attractive benefits package, including:
- A basic market-based salary per month & 200 vacation hours (based on 40 hours per week)
- Non-contributory pension accrual, a bicycle plan and the possibility to buy and sell vacations
- Numerous training and educational opportunities for breadth and height development
- Flexible working in different schedules and patterns
- Ergonomic work, healthy meals and discounted sports
- A centrally located modern office in Capelle aan den IJssel with opening hours from 07.00 to 19.00 with good accessibility by public transport and ample parking. Our office is close to metro station Kralingse Zoom and the A16 motorway.


Interested?
Are you the Service Desk Talent we are looking for for this position? Then apply immediately via the application button!
If you have any questions, please contact recruiter Laura Versteeg (0625640569).
Capelle aan den IJssel
,
Zuid-Holland
,
Netherlands
or
Apply with Indeed
unavailable