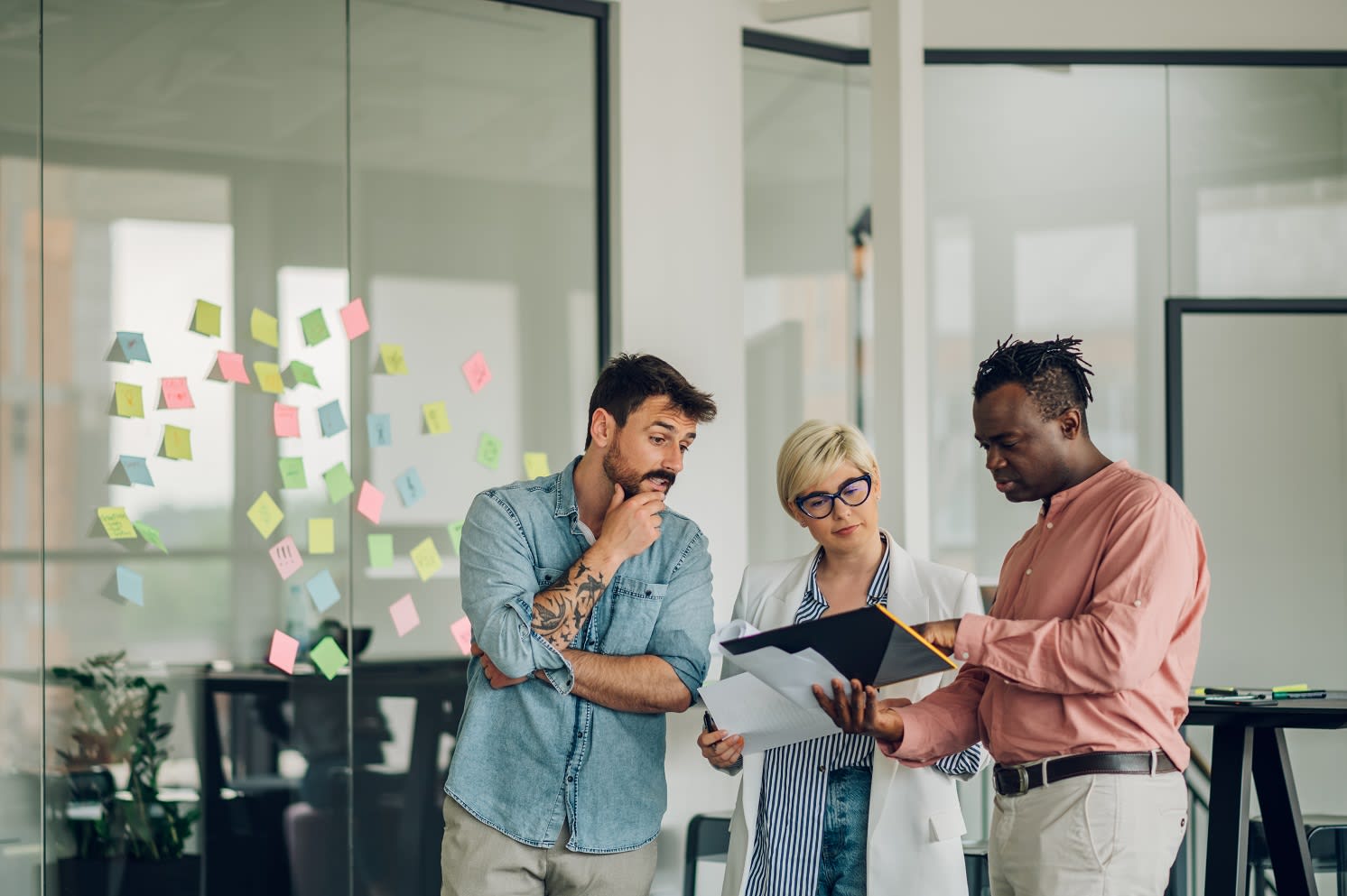 Test Consultant
Capelle aan den IJssel

,

Zuid-Holland

,

Netherlands

Product Platform Organisation
Job description
QA Engineer
38 hours per week
Do you get energy from testing and do you like to make progress? Do you like to be at the basis of new possibilities? As a QA Engineer within Quion, you will help build within the Back Office team. But it doesn't have to stop there. You are in control to develop further. You can grow into a huge number of positions. 650 enterprising colleagues have already gone before you.
What are you going to do?
This is what you will do
Within the role, you will be given a lot of responsibility and freedom to work proactively. Together with the Product Team, you are responsible for product quality. You manage test scripts, define test data and requirements and perform the tests. You test products both manually and automatically and record the test results.
This is you
For this role, it is important that you are problem-solving, flexible and customer-focused. You have analytical skills and quickly identify problems. Quality is the most important starting point for you. You take pleasure in getting to know our platform better and better because this knowledge enables you to test the product even better.
This is your team
The QA engineer is part of the product team Back Office and reports functionally to the Product Owner and hierarchically to the Product Manager.

What do we offer?
You will have the opportunity to work on different topics and projects, and develop skills in many areas.
You will contribute to important projects, which are valuable for the organisation and our customers
You have plenty of career opportunities and can follow various education and training courses
A company laptop and phone. And screen glasses if you need them.
Possibility and resources to work 50% from home
You can have lunch with your colleagues in our company restaurant and there are regular drinks parties
We contribute to your sports season ticket and have a bicycle scheme
A gross salary between € 2,810 and € 4,015 based on 38 hours, depending on your experience
Job requirements
What do we ask for?
Need-to-haves
HBO working and thinking level, preferably in the direction of ICT 
Knowledge of common test tools and test methodologies
Knowledge of Tmap methodology
Familiar with moveable working models such as SAFe, Scrum and Kanban
Knowledge of the Dutch and English language 
Nice-to-haves
At least 3 years' demonstrable experience as a QA engineer
In possession of Basic Mortgage Knowledge certificate
This is how we help you develop your talent
We start with an onboarding, so that you find your way and quickly feel at home We have a wide choice of online workshops and training courses to help you continuously improve, and you and your manager will discuss which training course is suitable for your area of work, so that you continue to develop. Because standing still is going backwards!

About Quion
Quion is one of the largest independent mortgage servicers in the Netherlands. For 20 years, Quion has been proudly managing mortgages and consumer credit for renowned national and international financial organisations with diverse signatures. For these organisations, they are the business partner that helps them serve their clients successfully in a changing world.

Working at Quion, means continuous improvement in a personal and flexible way. That is the common thread of the organisation. This in a no nonsense and results-driven culture.

Blauwtrust Group (BTG) connects supply and demand on the Dutch residential mortgage market through its business units De Hypotheker Associatie (DHA), Quion, ROMEO and Dutch Mortgage Portfolio Management (DMPM). Together, they serve the entire Dutch mortgage chain from consumers to funders. With more than 30 years of experience, the group has built a solid position in the Dutch mortgage market.

Working at Blauwtrust Group means using your expertise to enable another to do their job even better. Working together to provide expert advice and reliable customised solutions. We want to create a working environment where our employees feel supported, and where they have the opportunity to make a valuable contribution, grow and learn.

Application procedure
If you have any questions about the position please contact Laura Versteeg on 0625640569. You may also apply straight away via our website!

We always respond. If we see enough common ground, our recruiter will call you for a telephone interview.
The second step is an interview with the hiring manager and finally a substantive interview with both of them.
An assessment (sounds tough, not so tough) is also part of the procedure.
Capelle aan den IJssel
,
Zuid-Holland
,
Netherlands
Product Platform Organisation
or
Apply with Indeed
unavailable