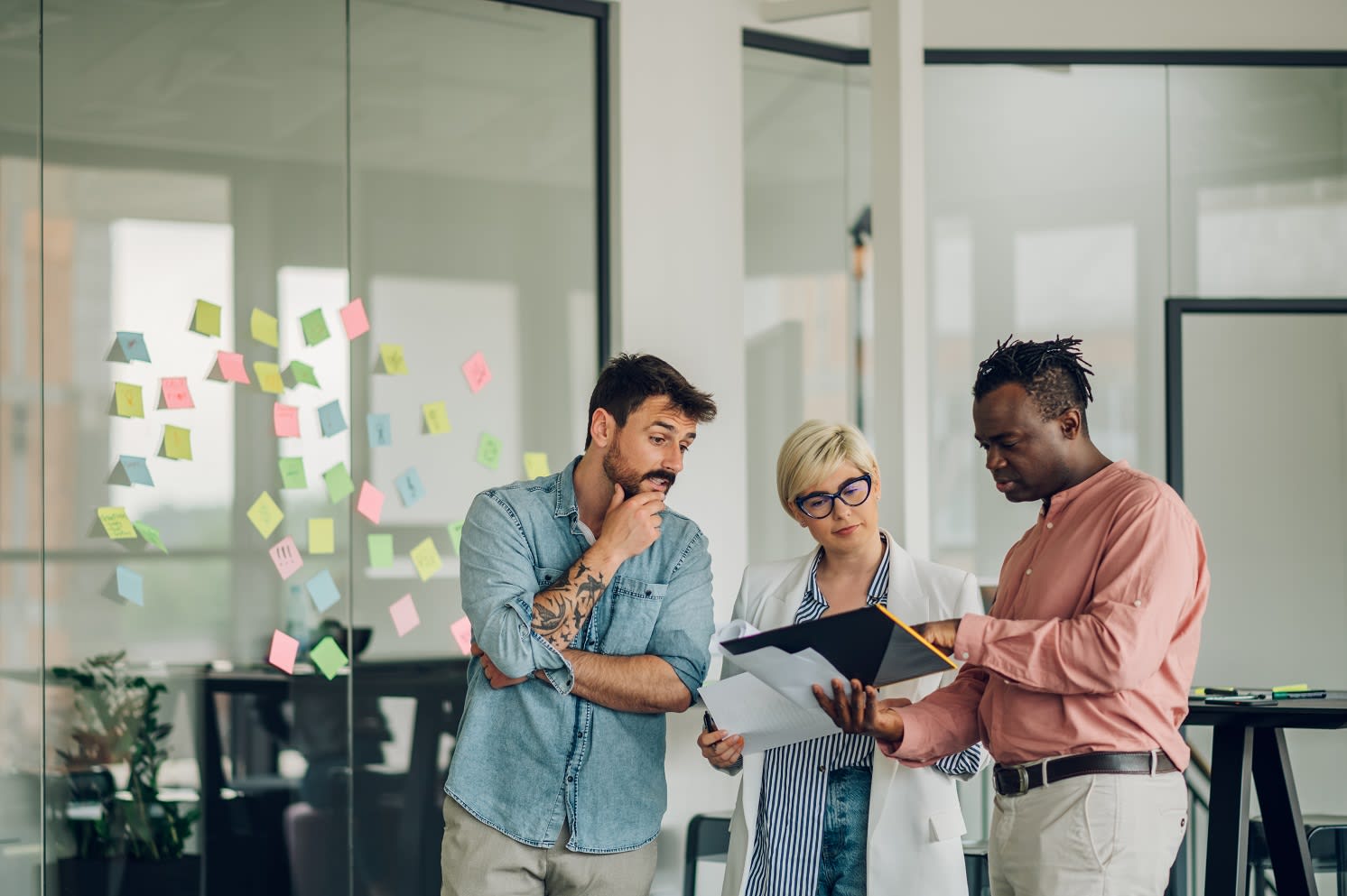 Procurement Specialist (32-40 hours)
Capelle aan den IJssel

,

Zuid-Holland

,

Netherlands

BTG
Job description
Do you have experience as a procurement professional and ready for a next step at group level of the mortgage powerhouse of the Netherlands with 250K loans under management and an international growth ambition already underway? Fancy joining an ambitious team? Then join Blauwtrust Groep as a Procurement Specialist!


Your work environment
Blauwtrust Groep connects the housing related supply and demand for residential mortgage funding in the Netherlands through its entities De Hypotheker Associatie, Quion, Dutch Mortgage Portfolio Management (DMPM) and ROMEO.
With 30+ years of experience the Blauwtrust Groep (BTG) has built up a solid position in the Dutch residential mortgage market by providing consumers, intermediaries and investors with high quality products and services. Each individual Blauwtrust Groep company provides their customers with best in class propositions, aiming for the highest customer satisfaction.
Supported by a private equity investor, the company is committed to domestic and international growth. International ambition is already established with the already successful operating Blauwtrust Groep Tunis.

What will you do?
As procurement specialist, you will identify business needs from the different BTG OpCos and investigate which suppliers best fit these needs. The scope of the procurement function covers significant external spend for IT, Facility, external staff and other spend categories. Challenges and opportunities enough for you?
As procurement specialist, you will become part of team of 4 which is headed by the procurement lead of Blauwtrust Groep. As a member of our newly established team, you will play a pivotal role in shaping our organization's future. This is a unique opportunity to bring your expertise, innovative ideas, and fresh perspective to help us achieve our ambitious goals.
In short, as Procurement Specialist:
You work together with the procurement lead on the procurement domain within the procurement & contractmanagement team of BTG;
You select and evaluate suppliers based on criteria like price, quality, reliability and sustainability;
You engage in contract negotiations with suppliers to secure the best deals and conditions for BTG and it's OpCos;
You implement procurement policies for Blauwtrust Groep and the various operating companies;
You ensure correct preparation of tenders and prepare quotations;
You manage the external hiring desk to coordinate the deployment and negotiate price and contracts of external staff;
You will bring in best practices in order to mature the procurement function;
You manage contact internal stakeholders of different OpCos.
Job requirements
What do you need for this position?

As procurement specialist, you combine your critical and independent view with a proactive "hands-on" mentality. Blauwtrust Groep is growing and is therefore on the move; you fit into such a working environment. You are a solid conversation partner, you can connect, prioritize and switch quickly. You are a team player who knows how to strike the right chord with a change mentality.

In addition
You have a degree (college level / bachelor);
You have 3 – 6 years of experience in the field of procurement;
You have fluent knowledge of the Dutch and English language;
A Nevi certificate is a plus.
What do we offer you?
Blauwtrust Groep is looking for real top performers in their profession. Conversely, you can also expect a lot from us. A pleasant, collegial culture with plenty of room for initiative and development opportunities.
Joining this new team offers an exciting opportunity to be part of a vibrant and innovative environment where your ideas will be valued, and your contributions will have a direct impact on the company's success. We believe in fostering a supportive and inclusive work culture that empowers every team member to thrive and reach their full potential.
You will also receive a complete and attractive package of employment conditions, including:
A market-based salary based on your experience, based on 32-40 hours per week & 180-200 holiday hours;
Favorable pension scheme, a bicycle plan and the possibility of buying and selling holidays;
Further needed education;
Numerous training and educational opportunities for breadth and height development;
Flexible working options including working partly from home;
A centrally located modern office on the edge of Rotterdam and in Capelle aan den IJssel with good accessibility by public transport and ample parking. Our office is close to Rotterdam Kralingse Zoom metro station and the A16 motorway.

Interested?
Are you the procurement specialist with ambition to grow? Then please contact corporate recruiter Rachelle by mail rachelle.vanderkemp@quion.com or by phone (0)6 15 62 30 25.
We hope to hear from you soon!
Capelle aan den IJssel
,
Zuid-Holland
,
Netherlands
or
Apply with Indeed
unavailable