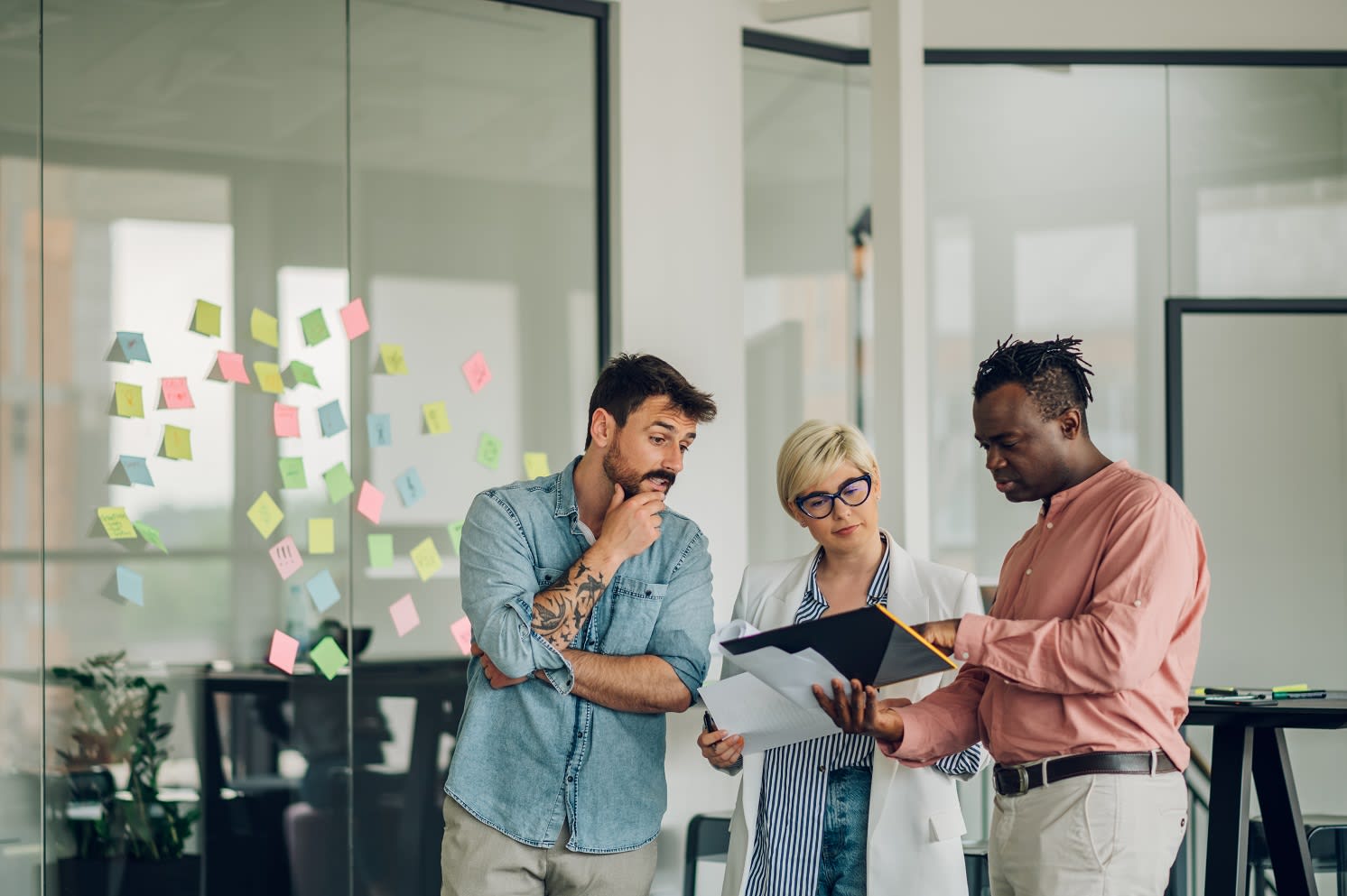 Portfolio Manager
Capelle aan den IJssel

,

Zuid-Holland

,

Netherlands

DMPM
Job description
Capelle a/d IJssel, 40 hours per week
Are you ready to make a significant contribution to the realization of an investment mandate and reporting on an investor's mortgage portfolio? Will you further expand 15 billion euro of mortgages under management as a portfolio manager? Then come and meet us at DMPM, the solid organization that offers investors from home and abroad the opportunity to build a Dutch mortgage portfolio!
What will you do?
The Portfolio Manager is overall responsible for managing a mortgage portfolio. You represent the interests of investors in a mortgage label and are partly responsible for turnover. You are aware of market developments and translate these into impact and opportunities for investors. You make an important contribution to the realization of the investment mandate and discuss future investment mandates. Together with the product manager, you determine the interest rates of the mortgage label. You are responsible for the quarterly investment report to your investors and contribute to the joint quarterly report distributed in the market. You provide timely and accurate reports on the mortgage portfolio to investors. You maintain relationship management towards investors and are responsible for communication to investors. You seek coordination and make arrangements with the various sister companies of Blauwtrust Groep.
Job requirements
This is you
You are a driven person with at least HBO/WO working and thinking level. You have a good command of the Dutch and English language both verbally and in writing. You can hold your own during presentations and discussions with national and international investors, including banks, insurers and pension funds. Thorough knowledge of the mortgage market in the Netherlands is a must. You have a great sense of responsibility and are able to work systematically and independently. You are not afraid to make decisions based on balancing interests. You have an advantage when asset management, securitizations and investment banking are no strangers to you.
This is your team
During your daily work, you will work within DMPM in a small organization of 24 people. All DMPM employees are committed to the company's goals and have the drive to achieve the agreed upon objectives together. You will work in a culture of direct communication, where humor plays an important role. In this position, you will report to DMPM's manager of investor relations.
What we offer
You will have the opportunity to work on various projects, and develop skills in many areas.
You will work independently with your own set of tasks, but seek cooperation with colleagues for company-wide topics
You work directly with 5 colleagues with the same function
You get many opportunities to work with talented people
Good benefits, such as 25 vacation days, travel allowance and vacation pay
A company laptop and phone
Possibility and means to work on average 50% from home (we also like to see you at the office)
We give you the space to network
You are part of the larger parent company Blauwtrust Groep
We contribute to your sports season tickets and have a bicycle scheme
You work with investors from home and abroad on a daily basis
About DMPM
We are a solid organization that offers (institutional) investors from home and abroad the opportunity to build up a Dutch mortgage portfolio. We now have EUR 15 billion of mortgages under management and are continuing to grow. We bridge the gap between investor and consumer, with DMPM acting as provider for the consumer and portfolio manager for the investor.
DMPM is part of Blauwtrust Groep
Blauwtrust Groep (BTG) connects supply and demand on the Dutch residential mortgage market through its business units De Hypotheker Associatie (DHA), Quion, ROMEO and Dutch Mortgage Portfolio Management (DMPM). Together, they serve the entire Dutch mortgage chain from consumers to funders. With more than 30 years of experience, the group has built a solid position in the Dutch mortgage market. In this, financial technology plays a major role. We are constantly looking for optimization and innovation, aimed at competing with traditional financial methods in the delivery of financial services. This is how we connect people, organizations, information and systems and realize efficient processes that enable us to achieve an excellent customer experience.
This is how we help you with your talent development
We start with an onboarding, so that you find your way around and quickly feel at home. Vacancies within our operating companies are open to all employees, so your career within the mortgage world can develop from advice to processing or funding, but there are also plenty of opportunities within our central Centers of Expertise to contribute in a supportive role.
Application process
If you have any questions about the position please contact Rachelle van der Kemp at rachelle.vanderkemp@quion.com. You may also apply immediately by sending your CV and motivation to solliciteren@blauwtrustgroep.nl.
We always respond. If we see enough common ground, you will be called by our recruiter for a telephone interview.
The second step is an interview with the future manager and finally a substantive interview with both and/or a colleague.
An assessment (sounds tough, not so tough) may be part of the procedure.
Capelle aan den IJssel
,
Zuid-Holland
,
Netherlands
or
Apply with Indeed
unavailable