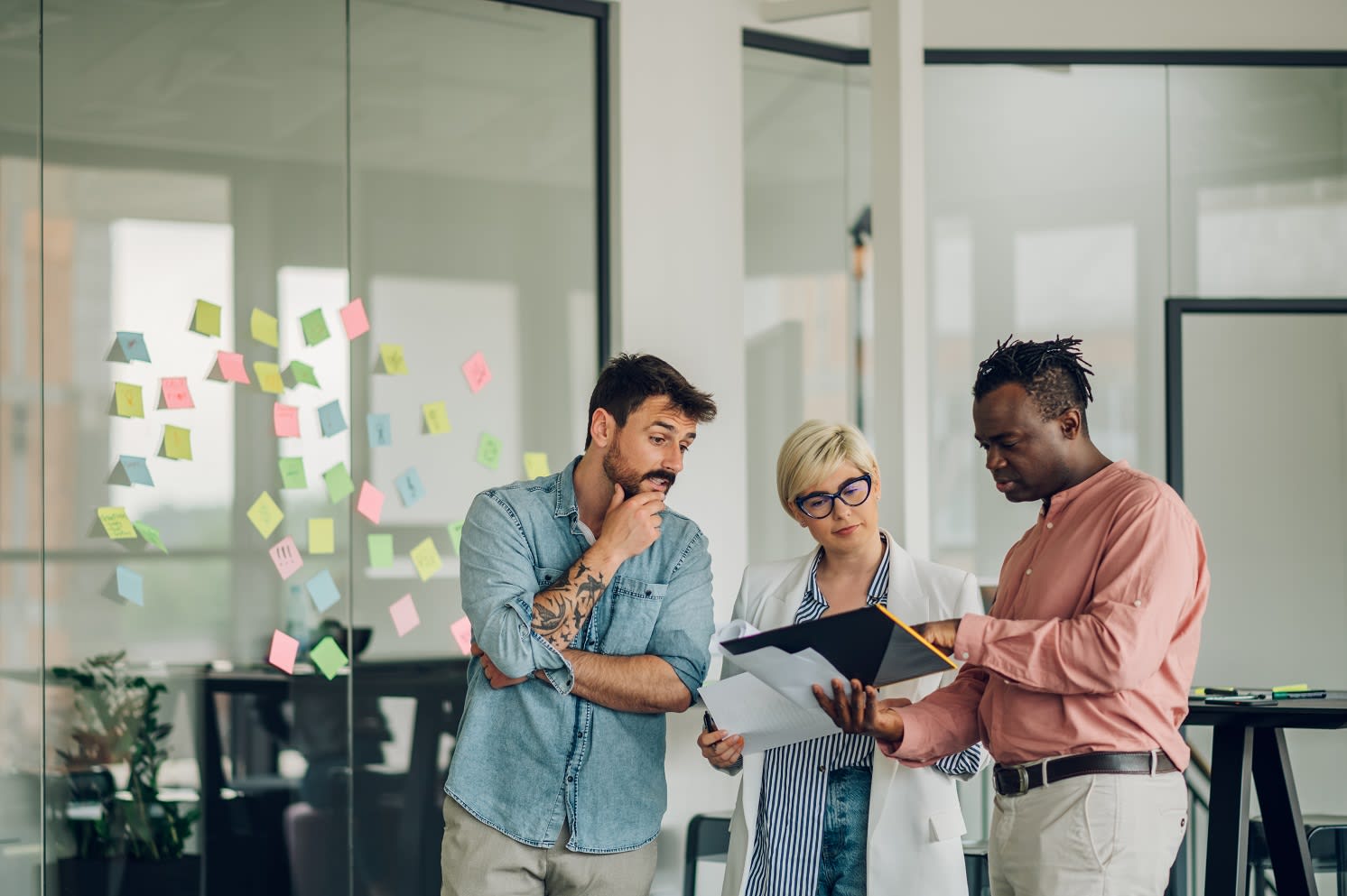 IT Business Risk Manager
Capelle aan den IJssel

,

Zuid-Holland

,

Netherlands

€5,070 - €7,242 per month

Quion
Job description
Do you get energy from IT risk and are you interested in business processes? Do you want to be the link between the product teams and the Product & Platform Organization? Then join us as IT Business Risk Manager!

This is what you will do
You will fulfill a first-line risk management function within the Product & Platform Organization of Quion. You will be energized by the following activities:
Setting up the IT risk control framework;
Monitoring and securing risk management on the IT business processes;
Translating the risk and information security policy to the tactical and operational IT business processes and implementing it;
Giving advice on improvements in IT business processes because you know what is needed from a risk perspective and what can be expected for the future.
This is you
You are a strong interlocutor and like to seek out others in order to be properly prepared for business and to take the necessary actions. You like to move between management and various (second-line) risk, security and compliance functions. You understand the world of product owners, scrum masters and know better than anyone how you can strengthen that collaboration. Teamwork makes the IT risk dream work...

This is your team
Within Quion, the classic triangle of Product, Process & Technology is housed under the Chief Product Officer. The department is thus integrally responsible for both Business and IT. You report hierarchically to the Head of Product Operations and functionally within Risk management Blauwtrustgroep (BTG). Within BTG, the 3 lines of defence model is in place. Specifically for information security, you periodically coordinate with Information Technology Security Officer (ITSO) and Chief Information Security Officer (CISO) within BTG on the interpretation and implementation of policy.

You do not lead, but you do facilitate all product teams, so you are definitely in the lead! The entire Product Operations team is responsible for ensuring a uniform, standardised, transparent, efficient, predictable & controllable way of working throughout the change & delivery chain.

What do we offer?

You will have the opportunity to work on various projects, and develop skills in many areas;
You will work independently with your own set of tasks;
Employees have plenty of opportunities for advancement with us and access to various education and training programs;
You will have many opportunities to work with talented people;
Good benefits such as 25 vacation days, travel allowance and vacation pay;
A laptop and company phone;
Opportunity and resources to work on average 50% from home (we would also like to see you in the office);
We give you the space to network;
You can have lunch with your colleagues in our company restaurant and there are regular drinks;
We contribute to your sports season tickets and have a bicycle scheme;
An attractive salary based on 38 hours (possibility of 1 day off every other week).
Job requirements
What do we ask for?
Need-to-haves
Completed college or university education, complemented by relevant IT auditing and security training, such as EDP auditor (RE), CISA, CISM, CISSP;
A healthy dose of decisiveness in addition to the ability to prioritize and complete tasks;
You enjoy working together and achieving (team) goals;
You are far from out developed and have a "learning mindset";
Understanding of different ways of working within our organization appropriate to the type of service provided;
Enthusiasm to contribute to optimal service to our customers;
Eye for continuous optimization of our quality.
Nice-to-haves
Several years of work experience in the field of (IT) audit, risk management and/or compliance, including experience with GRC tools and IT and security control frameworks (ISO, COBIT, NIST, ed.);
Experience in a complex field of stakeholders and managing impactful processes;
Experienced in functioning from a 1st line risk management responsibility in the dynamics of a 3 lines of defense organizational model;
Knowledge and experience of the financial services industry;
Experienced in analyzing processes and practices, proposing and implementing improvement opportunities;
Knowledge of the English language in word and writing.
This is how we help you develop your talent
We start with an onboarding, so that you find your way around and feel at home quickly We have a wide range of online workshops and training courses to help you improve continuously, and you and your manager look at which training is appropriate in your area of work, so that you can continue to develop. Because standing still is going backwards!
Vacancies within our operating companies are open to all employees, so your career within the mortgage world can develop from advice to processing or funding, but there are also plenty of opportunities within our central Centers of Expertise to contribute in a supportive role.


About Quion
Quion is one of the largest independent mortgage servicers in the Netherlands. For 20 years, Quion has been proudly managing mortgages and consumer credit for renowned national and international financial organizations with diverse signatures. For these organizations, they are the business partner that helps them serve their clients successfully in a changing world.
Working at Quion, means continuous improvement in a personal and flexible way. That is the common thread of the organization. This in a no nonsense and result driven culture.
Quion is part of Blauwtrust Groep
Blauwtrust Groep (BTG) connects supply and demand on the Dutch residential mortgage market through its business units De Hypotheker Associatie (DHA), Quion, ROMEO and Dutch Mortgage Portfolio Management (DMPM). Together, they serve the entire Dutch mortgage chain from consumers to funders. With more than 30 years of experience, the group has built a solid position in the Dutch mortgage market. In this, financial technology plays a major role. We are constantly looking for optimization and innovation, aimed at competing with traditional financial methods in the delivery of financial services. This is how we connect people, organizations, information and systems and realize efficient processes that enable us to achieve an excellent customer experience.
Application procedure
If you have any questions about the position please contact Rachelle van der Kemp at rachelle.vanderkemp@quion. You may also apply immediately by sending your CV and motivation to careers@quion.com. 
Capelle aan den IJssel
,
Zuid-Holland
,
Netherlands
€5,070 - €7,242 per month
or
Apply with Indeed
unavailable