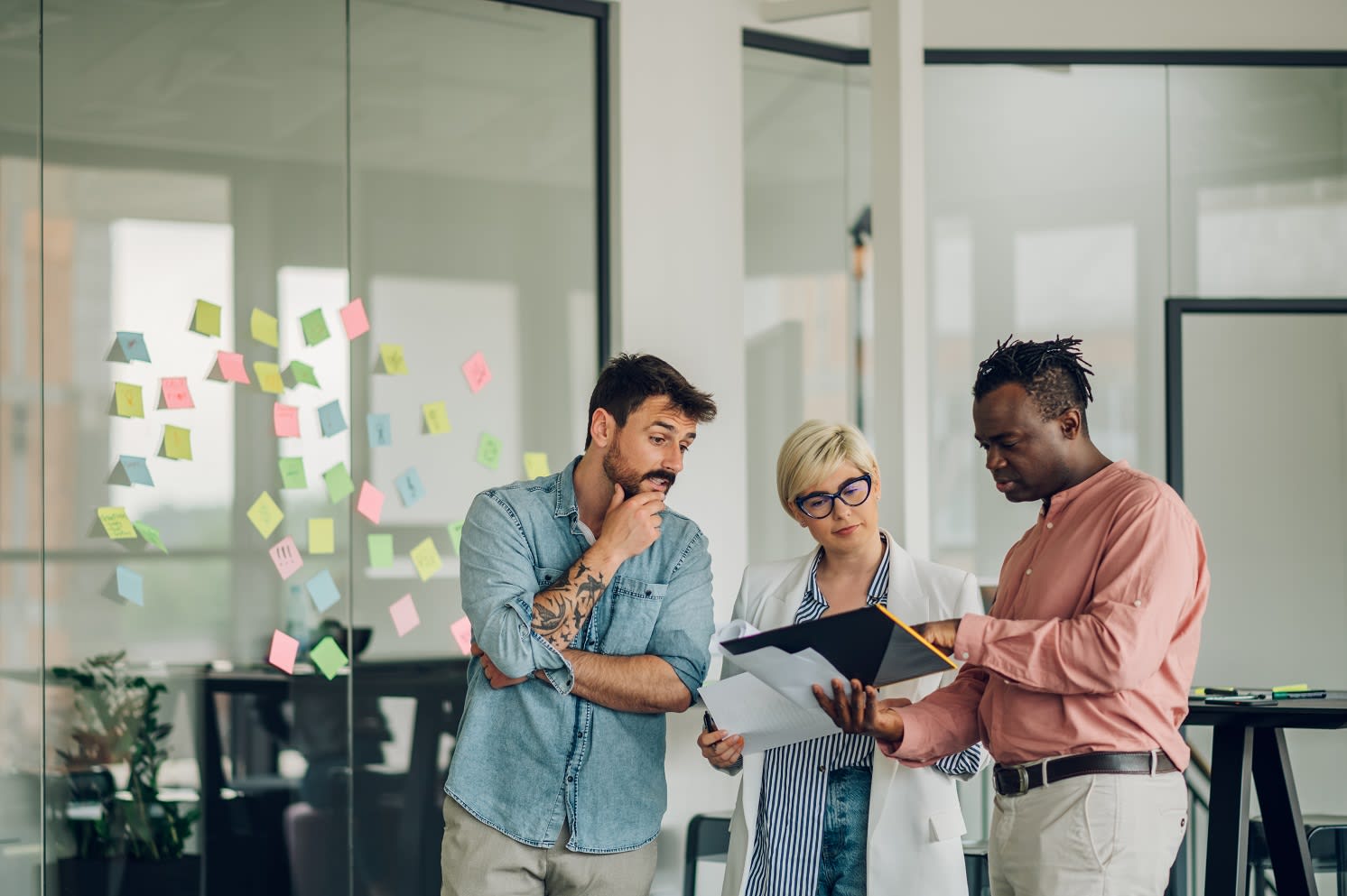 HR Advisor
Capelle aan den IJssel

,

Zuid-Holland

,

Netherlands

Quion
Job description
(Capelle aan den IJssel, 24-38 hours per week)
Are you a pragmatic and hands-on HR professional with extensive experience? Ready to step into our entrepreneurial world in mortgages? Lean and ready to grow? Then read on!
This is what you will do
You have a supportive role towards managers. You know how to keep the "employee experience" high and you understand what is needed from HR in an operational environment. Process optimization, continuous improvement and providing the right HR data are the starting point of your actions. You support management in the operationalization of workforce and talent management. You oversee the job structure and know the profiles but also the people and therefore you see what is needed to be successful.
Finally, you coordinate HRM related topics to management and employees and monitor and promote the Quion cultural values "unity" "energy" and "empowerment".
This is you
You are a pragmatic HR professional with "blue" preferred style. That means a heart for processes, structuring and data and you feel at home in your focus area which is driven according to lean and agile principles (Obeya). You start, consult, look back and continuously make improvements to keep growing our organization in a sound manner. We see in you a sparring partner, self-starter and source of inspiration for employees!
What we offer
You will have the opportunity to work on a variety of projects, and develop skills in many areas.
Employees have ample opportunities for advancement and access to a variety of education and training opportunities with us
Many opportunities to work with talented people
Good benefits, such as 25 vacation days, travel allowance and vacation pay
A company laptop and phone
Possibility and means to work on average 50% from home (we would also like to see you at the office)
We give you the space to network
You can enjoy lunch with your colleagues in our company restaurant and there are regular drinks parties
We contribute to your sport season ticket and have a bicycle scheme
A gross salary between €3.263 and €5.415 based on 38 hours, depending on your experience
Job requirements
What do we require?
HBO working and thinking level
At least 3 years of experience as an HR consultant
Experience with conducting absence interviews
Experience working in day startups, SLAs and/or lean working
A healthy dose of decisiveness in addition to the ability to prioritize and complete tasks
You enjoy working together and achieving (team) goals
Experience in speaking the English language on a daily basis
This is how we help you with your talent development
We start with an onboarding so you find your way around and feel at home quickly. We have a wide range of online workshops and training courses to help you continually improve. In addition, you and your manager will discuss which training course is suitable for your area of work so that you can continue to develop. Because standing still is going backwards!
Vacancies within our operating companies are open to all employees, so your career within the mortgage world can develop from advice to processing or funding, but there are also plenty of opportunities within our central Centers of Expertise to contribute in a supporting role.
About Quion
uion is one of the largest independent mortgage servicers in the Netherlands. For 20 years, Quion has been proudly managing mortgages and consumer credit for renowned national and international financial organizations with diverse signatures. For these organizations, they are the business partner that helps them serve their clients successfully in a changing world.
Working at Quion, means continuous improvement in a personal and flexible way. That is the common thread of the organization. This in a no nonsense and result driven culture.
Quion is part of Blauwtrust Groep
Blauwtrust Groep (BTG) connects supply and demand on the Dutch residential mortgage market through its business units De Hypotheker Associatie (DHA), Quion, ROMEO and Dutch Mortgage Portfolio Management (DMPM). Together, they serve the entire Dutch mortgage chain from consumers to funders. With more than 30 years of experience, the group has built a solid position in the Dutch mortgage market. In this, financial technology plays a major role. We are constantly looking for optimization and innovation, aimed at competing with traditional financial methods in the delivery of financial services. In this way we connect people, organizations, information and systems and realize efficient processes that enable us to achieve an excellent customer experience.
Application process
If you have any questions about the position please contact Rachelle van der Kemp at rachelle.vanderkemp@quion.com. You may also apply immediately by sending your CV and motivation to solliciteren@blauwtrustgroep.nl.
We always respond. If we see enough common ground, you will be called by our recruiter for a telephone interview.
The second step is an interview with the hiring manager and finally a substantive interview with both and/or a colleague.
An assessment (sounds tough, not so tough) may be part of the procedure.
Capelle aan den IJssel
,
Zuid-Holland
,
Netherlands
or
Apply with Indeed
unavailable