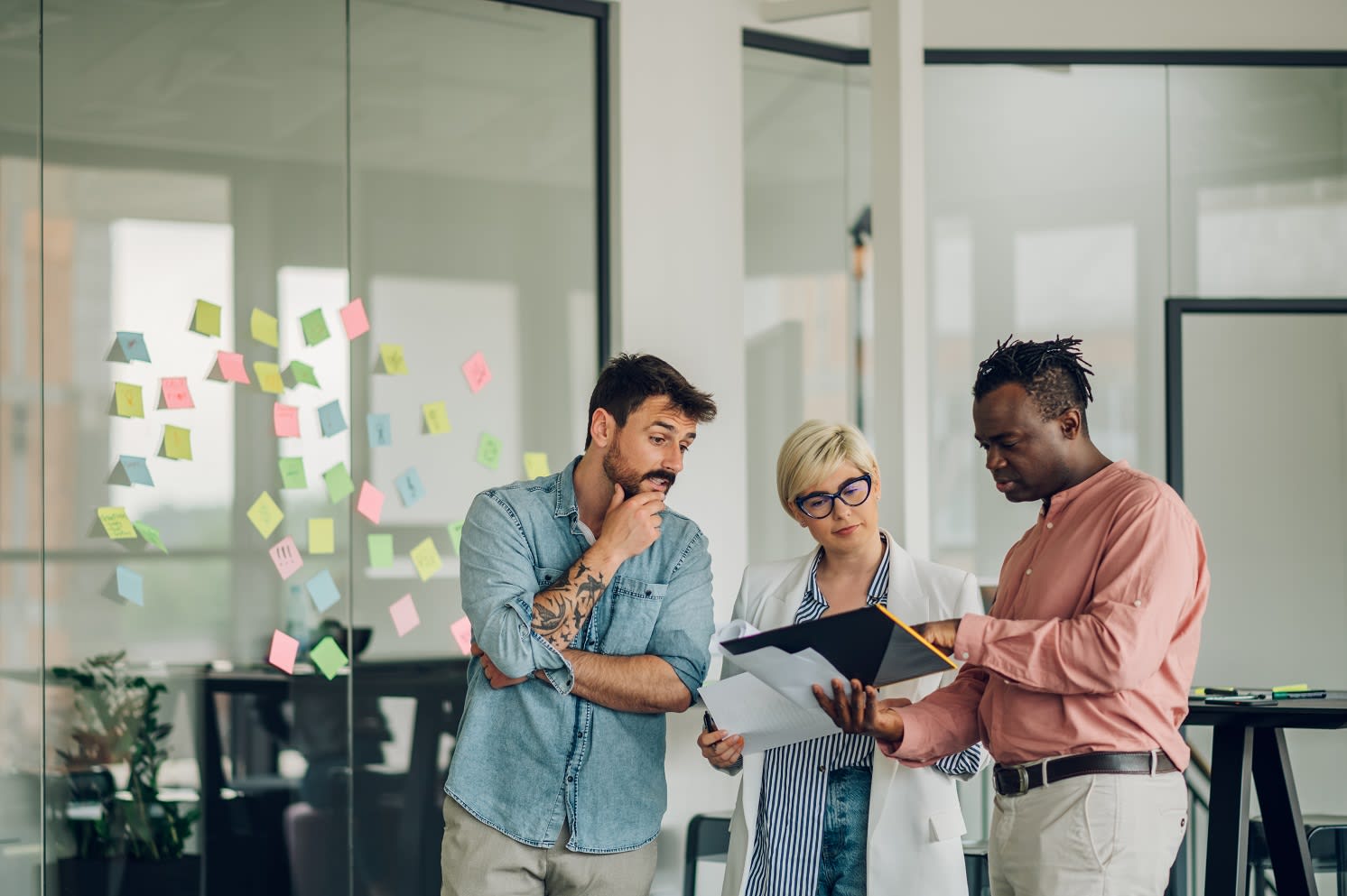 Compliance Officer - Dutch speaker
Capelle aan den IJssel

,

Zuid-Holland

,

Netherlands

€3,836 - €6,299 per month

Risk & Compliance
Job description
Does the word compliance make your heart beat faster? Are you looking for an informal, dynamic work environment? Do you want to be at the center of the financial services industry? Are you confident and pragmatic? Then the job of Compliance Officer at Quion is made for you.
What will you do?
As Compliance Officer you are the point of contact in the field of Compliance for Quion, its clients and regulators (AFM & AP). You actively contribute to increasing knowledge and awareness in the field of compliance. You advise the business in the translation and implementation of laws and regulations. Furthermore, you develop and maintain policies, procedures and guidelines / instructions and monitor the organization for compliance. As Compliance Officer you are specifically familiar with topics such as duty of care, customer due diligence and privacy regulations.
In short, as Compliance Officer
You draw up compliance annual plans, monitor their progress and make adjustments where necessary.
You are responsible for the compliance policy and its implementation.
You are responsible for the further professionalization of the Compliance Framework and the verification of compliance.
You supervise compliance risk analyses on specific subjects (new products, changes in the organization, large projects, etc.).
Compile and discuss compliance reports within all relevant layers of the organization and customers.
Organize compliance meetings with clients where various compliance issues are discussed.
You are part of the Risk, Compliance and Security Affairs team. In this team there are 5 colleagues responsible for Risk and 5 colleagues for Security related activities. As Compliance Officer you fulfill the compliance function together with another compliance colleague.

What we offer
You will have the opportunity to work on a variety of projects, and develop skills in many areas.
You will work independently and be able to complete tasks without much supervision
You will contribute to important projects, which are valuable for the organization
Employees have plenty of opportunities for advancement and various education and training programs
You will have many opportunities to work with talented people
Good benefits, such as 25 vacation days, travel allowance and 8.33% vacation pay
A laptop and a company phone. And screen glasses if you need them.
Opportunity and resources to work 50% from home
We give you the space to network
You can enjoy lunch with your colleagues in our company restaurant and there are regular drinks parties
We contribute to your sport season ticket and have a bicycle scheme
A gross salary between €3792 and €5415 based on 38 hours, depending on your experience

Job requirements
What do we ask for?
Need-to-haves
HBO or WO level, for example law or business economics
We are looking for candidates with excellent oral and written communication skills.
Employees are expected to show initiative, prioritize and complete tasks on their own.
We seek employees who collaborate with their teammates to achieve goals.
We are looking for people who want to continually develop and increase their potential.
The candidate we are looking for enthusiastically seeks effective solutions with others.
Nice-to-haves
Are you preferably in possession of a completed compliance education (VU, NCI, NIBE-SVV or similar)
Do you have at least 5 years of relevant work experience in a similar position
Do you have knowledge and experience with WFT, Wwft, AVG and other regulations in the financial sector
Good command of the Dutch and English language
This is how we help you develop your talent
We start with an onboarding, so that you find your way around and feel at home quickly We have a wide range of online workshops and training courses to help you improve continuously, and you and your manager look at which training is appropriate in your area of work, so that you can continue to develop. Because standing still is going backwards!
About Quion
Quion is one of the largest independent mortgage service providers in the Netherlands. For 20 years, Quion has been proudly managing mortgages and consumer credit for renowned national and international financial organizations with diverse signatures. For these organizations, they are the business partner that helps them serve their clients successfully in a changing world.
Working at Quion, means continuous improvement in a personal and flexible way. That is the common thread of the organization. This in a no nonsense and result driven culture.
Blauwtrust Groep (BTG) connects supply and demand on the Dutch residential mortgage market through its business units De Hypotheker Associatie (DHA), Quion, ROMEO and Dutch Mortgage Portfolio Management (DMPM). Together, they serve the entire Dutch mortgage chain from consumers to funders. With more than 30 years of experience, the group has built a solid position in the Dutch mortgage market.
Application process
If you have any questions about the position please contact Rachelle van der Kemp at rachelle.vanderkemp@quion.com. You may also apply right away via the apply button!
We always respond. If we see enough common ground, you will be called by our recruiter for a telephone interview.
The second step is an interview with the hiring manager and finally a substantive interview with both of them.
An assessment (sounds tough, not so tough) is also part of the procedure.
Capelle aan den IJssel
,
Zuid-Holland
,
Netherlands
€3,836 - €6,299 per month
or
Apply with Indeed
unavailable